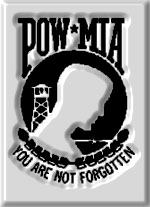 Richard Edward Mishuk
American Hero

Rank/Branch: E2/US Marine Corps

Unit: Company D, 1st Battalion, 4th Marines, 3rd Marine Division

Date of Birth: 11 July 1945

Home City of Record: St. Paul MN

Date of Loss: 19 October 1966

Country of Loss: South Vietnam

Loss Coordinates: 165400N 1071100E (YD344698)

Status (in 1973): Missing In Action

Category: 3

Acft/Vehicle/Ground: Ground

Other Personnel In Incident: Michael J. Burke, L.J. Lewandowski (both missing)

Source: Compiled by Homecoming II Project (919/527-8079) 01 April 1991 from one or more of the following: raw data from U.S. Government agency sources, correspondence with POW/MIA families, published sources, interviews. Copyright 1991 Homecoming II Project.

SYNOPSIS
...Lance Corporal Michael J. Burke, PFC Leonard J. Lewandowski Jr. and PFC Richard E. Mishuk were assigned to Company D, 1st Battalion, 4th Marines in Vietnam. On October 19, 1966, their Marine Corps unit was operating in northern Quang Nam Province about 15 miles northwest of Da Nang when the three men went missing. Oddly, USMC notations indicate that the three were swimming near the Cua Viet River when they were last seen, yet the incident is considered battle-related. No one saw them drown or die; if they were captured, no one witnessed it. The men were classified Missing in Action, and their families waited for word.

...The Burke family spoke with a member of the 1st Marines who was part of a search party for the three. They were told that the unit tracked their son for three months as the Viet Cong moved him from village to village.

...The Mishuk family was told by Marine officials that it was "unusual to find no bodies at all if all three drowned."

...When American prisoners were released 6 1/2 years later, the Burke, Lewandowski and Mishuk families were heartbroken that their sons were not among them. Military authorities at the time were shocked that hundreds known or suspected prisoners of war were not released.

...No information ever surfaced on the fates of Burke, Lewandowski and Mishuk. By 1980, the U.S. declared them dead based on the fact that there was no specific evidence that they were still alive. Disturbing testimony was given to Congress in 1980 that the Vietnamese "stockpiled" the remains of Americans to return at politically advantageous times. The same source indicated that he had also seen five Americans in captivity after the war ended. This source was considered to be highly credible.

...Even more disturbing are the over 10,000 reports received by the U.S. relating to Americans missing in Southeast Asia. Many authorities who have examined this information (largely classified), have reluctantly come to the conclusion that many Americans are still alive in Southeast Asia.

...As long as reports continue to be received which indicate Americans are still alive in Indochina, we can only regard the return of remains as a politically expedient way to show "progress" on accounting for American POW/MIAs. As long as reports continue to be received, we must wonder how many are alive.

...Whether the three Marines lost near Dong Ha on October 19, 1966 could be among those thought to be still alive is not known. What is certain, however is that as long as even one American remains alive, held against his will, we must do everything possible to bring him home -- alive.

...I cannot emphasize enough how important it is to keep pushing this issue inside the Beltway... The need to get specific answers is more important now than ever before. If still alive, some MIAs are now in their 70s...They don't have much time left. We have to demand the answers from the bureaucrats and keep standing on their necks (figuratively speaking) until they get the message that THEY work for US and that we are serious about getting these long overdue responses. Diplomatic considerations aside... We can no longer allow questionable protocols established by pseudo-aristocratic armchair strategists, to determine or influence the fate of the men who were in the trenches while the diplomats were sharing sherry and canapes and talking about "Their Plans" for the future of SE Asia.


Click on The Bracelet and Do Something About This


If you'd like to see what some others are doing in addition to writing their congressmen, senators and the Whitehouse, check out some of these sites: HERE Another remarkable site is by an 11 year old angel who never even set foot on American soil...She not only put up a page...she started a major project for an organization of Kids on the Net called KeyPals International. Her MIA page is HERE but don't miss her Bring Grandpa Home page HERE. If you come away from that site without a lump in your throat, then you just weren't paying attention.

Thanks to Ron Fleisher for the graphics
This page created and maintained by Dipple of D&P Drag Racing © copyrite 1997